by Jaelyn
Independence Day is almost here, and I know you are desperately wondering: which tasty beverage best reflects the patriotic spirit?
Wonder no more, fellow Americans. This drink combines the best of all things: patriotic colors, the bounty of summer fruits (watermelon and blueberry), and the fireworks-like sparkle of a bubbly wine!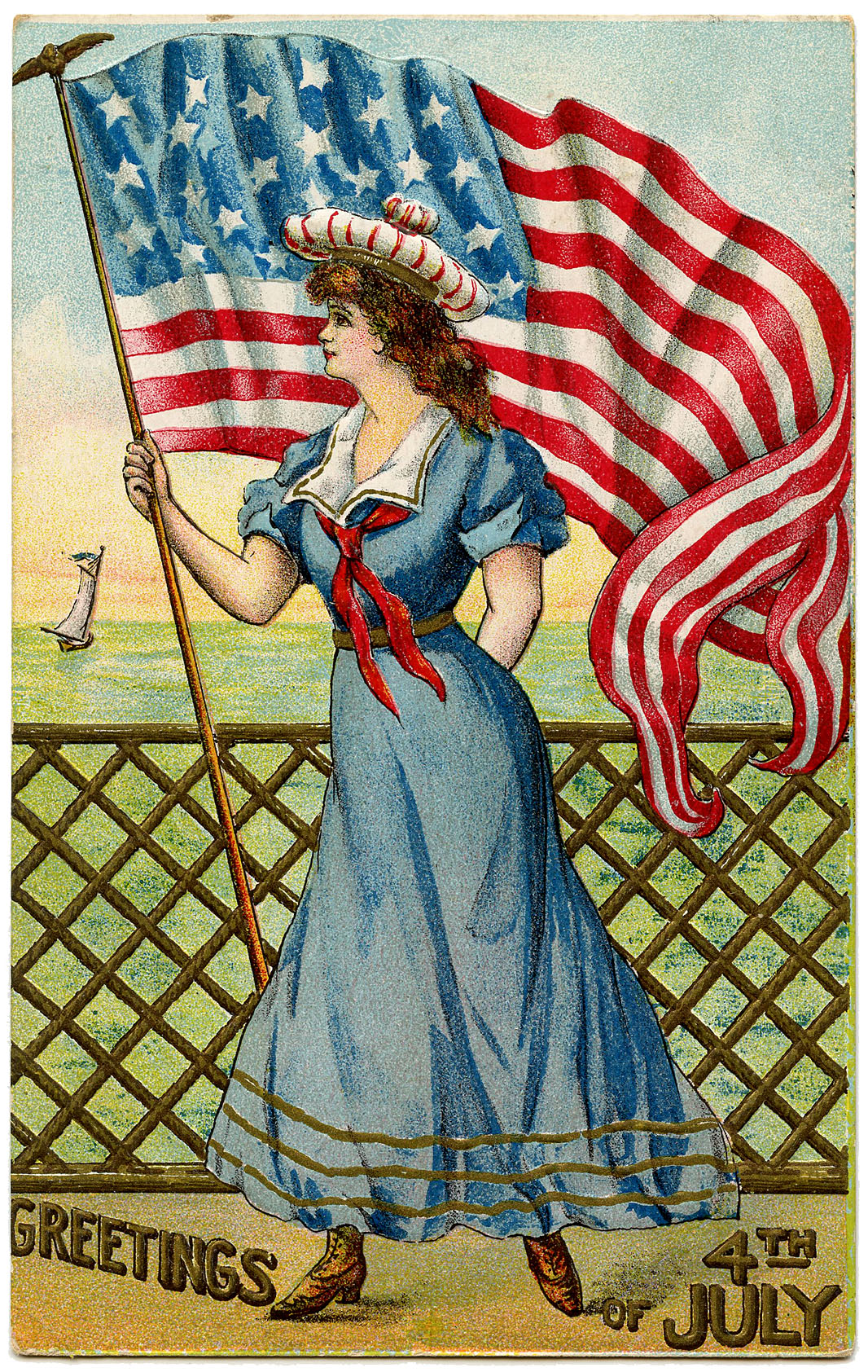 Photo courtesy of The Graphics Fairy
Red, White and Blue Sparkle Spritzer!
Here are the ingredients you will need for this bit of tasty Liberty-in-a-Glass:
Watermelon simple syrup (see recipe below)
Dry sparkling wine
Fresh or frozen whole blueberries
Instructions:
For the stripes: put a small amount of watermelon simple syrup in a spoon. With the spoon, touch the inside of the champagne flute and allow the syrup to drip down the interior wall of the glass. Continue at evenly spaced spots in your glass until you have consistent stripes. Fill the glass with sparkling wine, add 2-4 blueberries, and serve! Drinkable patriotism! *wink*
If you like this recipe, let me know in the comments below! I also love to hear your tweaks and creative additions. Happy Independence Day!
Watermelon Simple Syrup
1 lb. cubed watermelon
1/2 c. sugar
1 tsp. lime juice
Puree the watermelon in a blender or food processor. Add to a med. saucepan over medium heat and bring to a simmer (not a full rolling boil). Lower the heat to med-low and allow to simmer until reduced 25-30%. Remove from heat, carefully strain through a sieve into a bowl to remove the pulp before returning to the saucepan. Add lime juice and sugar, stir to dissolve. Return to a simmer and reduce again by 25%. Pour the syrup into a clean bowl and let cool.